Shopping Cart
Your Cart is Empty
There was an error with PayPal
Click here to try again
Thank you for your business!
You should be receiving an order confirmation from Paypal shortly.
Exit Shopping Cart
Rev. Dr. Delesslyn A. Kennebrew, J.D., M.Div.
Visionary Strategist Faithful Innovator Inspirational Essayist
Salvation and Stilettos Blog
| | |
| --- | --- |
| Posted on February 18, 2012 at 9:58 AM | |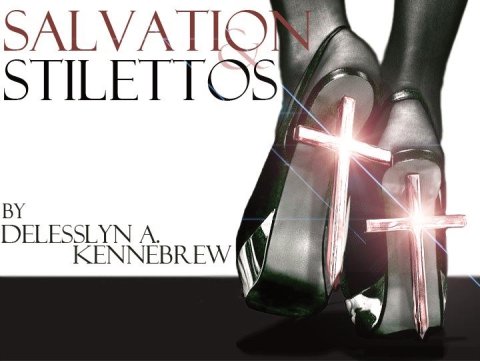 I know this might sound a little crazy but one thing that excited me about leaving elementary school was going to a new school where I would have my own locker and where I would change classes every day.  I am an avid lover of school and an advocate of education.  With each new educational opportunity, beginning with my transition from elementary school and going into Junior High and then High School, I was able to assert a little more independence and take on a little more responsibility.  So, having my own locker that secured my things - all school related, of course – and being able to see my friends in the hallways in between every class was very cool at the time to me.  And with all the changes that would take place day by day – socially and intellectually – each academic term/semester/year, there was always one place that remained consistent, one place, at school, that was consistent and I was required to go there everyday. Homeroom. 
Homeroom: a classroom in which pupils in the same grade or division of a grade meet at certain times under the supervision of a teacher, who takes attendance and administers other school business.
Homeroom was the place that we would meet every day. Homeroom was a place that we were reminded everyday why we were there.  While we usually did not meet in homeroom as long as my other classes, there were some critical tasks that took place in homeroom.  In homeroom, attendance was taken.  In homeroom, we were given administrative announcements from the teacher.  In homeroom, we took standardized tests.  In homeroom, we were informed of upcoming student activities.  Homeroom may not have always been the most exciting place to go everyday but it was an important gathering place for students to meet daily to take it back to the basics!
As an adult, there are so many things that try to claim our attention and thereby cause us to neglect the basic practices of our faith that keep us grounded.  One might say that the Sunday morning worship experience or Sunday School or the Wednesday Night Bible Study or the weekly small group meeting is the adult's homeroom, of sorts.  Those are places where we gather to engage in critical tasks of our faith in community. We gather once a week, maybe twice, to pray together, to sing together, to read scripture together, to learn from the teacher or preacher about a particular scripture together, we worship together, we might serve together.  And while I do think that these activities are important and should be a priority amongst our spiritual practices, I wonder if once or twice week is really enough.  Perhaps we need to intensify our devotional lives as individuals and take it back to homeroom everyday with the Almighty in our own private spaces. 
Homeroom happened everyday while I was in grade school and maybe that is how we need to truly begin to think about our daily time with the Lord – as an everyday occurrence where we are able to gather one on one with God and engage in critical tasks such as confession and correction and consecration.  We need the type of interaction with the Holy where we cannot hide as we are prone to do when we gather in groups, once a week. 
Friends, I think it is time for all of us to schedule a time for Homeroom with God everyday!  Have you ever considered that once a week is just not enough?  That once a week corporate gathering is important for many reasons not the least of which include fellowship, accountability, and testimony. But I suggest to you on today that we need to adopt the Homeroom concept when it  comes to our daily devotional life.  We need God to lead us and guide us every day so why not at least spend a few minutes in Homeroom with God every day?  BlogFam let's take it back!
Homeroom is in session!  Let's begin…
Psalm 63:1-7
O God, thou art my God; early will I seek thee: my soul thirsteth for thee, my flesh longeth for thee in a dry and thirsty land, where no water is;
To see thy power and thy glory, so as I have seen thee in the sanctuary.
Because thy lovingkindness is better than life, my lips shall praise thee.
Thus will I bless thee while I live: I will lift up my hands in thy name.
My soul shall be satisfied as with marrow and fatness; and my mouth shall praise thee with joyful lips:
When I remember thee upon my bed, and meditate on thee in the night watches.
Becausethou hast been my help, therefore in the shadow of thy wings will I rejoice. Amen.
BlogFam, I pray that from this day forward, you would set a time for Homeroom with God.  I pray that you would keep your schedule every day.  I pray that during Homeroom you would discover your purpose and then be reminded everyday of why you are here.  Though you many not meet in Homeroom as long as your other public gatherings, I pray that you would take full advantage of every minute and be open to engage in the critical tasks of faith including confession and correction and consecration.  In Homeroom with God, I pray that you would hear the announcements from heaven concerning you and all the good that our God has in store for you. And when you are feeling tested and tried, I pray that in Homeroom you will find the answers you need or at least the blessed assurance that God is present with you as you go throughout your day. 
My sistas and brothas, Homeroom is in session!  I hope you show up every day!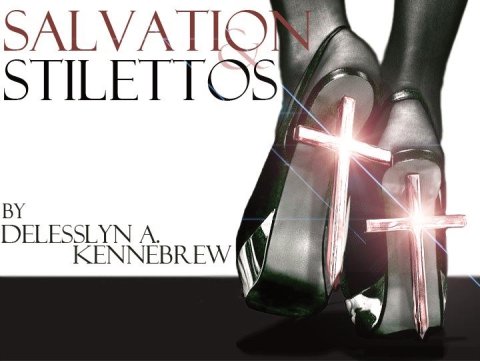 God Loves You and I do too!
Delesslyn
Twitter - @AudraSunshine
P.S. - BlogFam, I NEED your prayers and support - KIDS KORNER Radio program - It is a moment to spotlight the children and youth [and youth ministers] of our community! PLEASE tune in ONLINE at http://www.wigoam.com at 5:15pm EVERY SUNDAY AND let me know you are listening!!! Also, VISIT us at www.facebook.com/kidskornerradio OR shoot us an EMAIL at

[email protected]

if you have any suggestions for guests, topics, or would like to be a sponsor! [sponsorships are only $25]
Believe in God.
Categories: HOME is Where YOUR Heart Is
/