Shopping Cart
Your Cart is Empty
There was an error with PayPal
Click here to try again
Thank you for your business!
You should be receiving an order confirmation from Paypal shortly.
Exit Shopping Cart
Rev. Dr. Delesslyn A. Kennebrew, J.D., M.Div.
Visionary Strategist Faithful Innovator Inspirational Essayist
Salvation and Stilettos Blog
| | |
| --- | --- |
| Posted on January 20, 2017 at 9:32 AM | |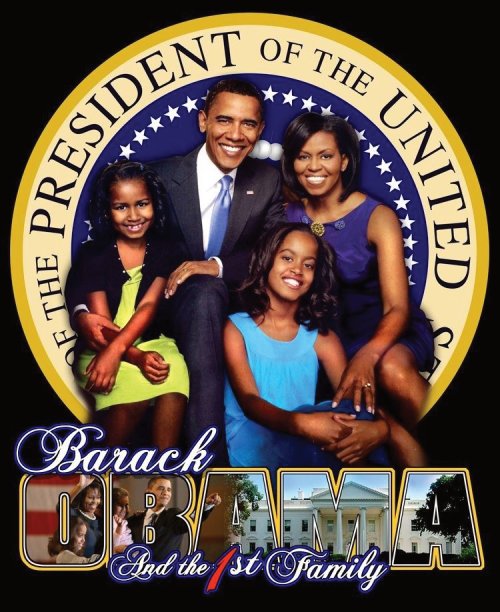 Greetings!
BlogFam, 
Today is the official inauguration date of Donald Trump.  And no, I will not go on and on about what his presidency might mean to these United States of America for the next four years.  There has been enough of that kind of speculation both well-informed and sometimes misguided, emotional rhetoric since the day of his election back in November 2016.  However, I do want to pause and say THANK YOU, LORD for the pivotal and invaluable leadership of President Barack H. Obama and his entire family.  I am grateful to have witnessed an African American president in my lifetime and I will be so proud to share this piece of history with my own children one day.  But today is the beginning of a new era in American politics and social policy.  I honestly do not know exactly how this will all play out but given the person that our President-Elect has shown us and the people with whom he has chosen to surround himself as advisers and cabinet members, I can certainly understand why so many have been in mourning.
Actually, I am reminded of one of my favorite people in the Bible, Nehemiah.  In Nehemiah Chapter One, Nehemiah asks a question about his home and he his deeply saddened by the report - just as many are deeply saddened by this inauguration; but Nehemiah's response teaches a lesson to us that I believe we would do well to take heed.
Hanani, one of my brothers, came from Judah with some other men, and I questioned them about the Jewish remnant that had survived the exile, and also about Jerusalem.  They said to me, "Those who survived the exile and are back in the province are in great trouble and disgrace. The wall of Jerusalem is broken down, and its gates have been burned with fire." When I heard these things, I sat down and wept. For some days I mourned and fasted and prayed before the God of heaven. [Nehemiah 1:2-4]
Friends, it really does not matter to me on which side of the political aisle you choose to stand, as a child of the Most High, if we just look with eyes of compassion on this world and the prevalence of crime, poverty, prejudice, injustice, and unrighteous motives, maneuvers, and manipulations, we ALL should be in mourning.  We should all be in mourning because in so many ways, America is in "great trouble and disgrace" and her walls of liberty and justice for all are broken down and its gates to secure the inalienable rights of all people in its borders have been burned with the fire of ignorance, hatred, and intolerance. I understand why people are weeping as Nehemiah did for his beloved city, Jerusalem.  All you have to do is read the newspaper or scroll down your Facebook timeline, or watch the news and you will see that we are in a state of social, educational, and economic crises.  
Yet, I am reminded of that great call to action in 2 Chronicles 7 when the Lord speaks to King Solomon after the dedication of the temple:   if my people, who are called by my name, will humble themselves and pray and seek my face and turn from their wicked ways, then I will hear from heaven, and I will forgive their sin and will heal their land.
I believe that Nehemiah knew that the very first thing he had to do in spite of his tears, his grief, his mourning, was to fast and pray before the God of heaven.  Honestly, perhaps that is what makes me feel somewhat uneasy and definitely disappointed with the believers who critique our president elect so harshly out of their own deep grief and devastation.  We can mourn but do we care enough to mourn AND fast and pray?
BlogFam, again, it does not matter to me on which side of the political aisle you choose to stand, if you are a child of the Most High, if you also believe that we are in a state of crises, then call a fast and get on your knees.  Pray to the God of heaven asking God for your own forgiveness and forgiveness on behalf of this great nation.  Turn from your wicked ways, and then be open to receive our healing.  I can only imagine the great revolution in our country if EVERY believer committed to doing just that. I offer these next steps, not as an oversimplification of the work it will take to see the shifts we need to bring our nation to prominence and restore the hope of all of its citizens.  I offer this a necessary step that must not be skipped as we take action to march, write, vote, speak, legislate, protest, and sing our songs of freedom.
Nehemiah wept over the state of Jerusalem in his day.
Many of you are weeping over the state of America, today.
But I strongly encourage you to follow the example of Nehemiah - and the instructions to King Solomon - and take your mourning one step further to fast and pray.  
OR do you only care enough to mourn?
God Loves You and I Do Too!
Blessings, Glory, and Sunshine!
Delesslyn
Categories: #FREEFlowFriday, MY VISION FAST, WWJD = What Would JUSTICE Do?
/