Shopping Cart
Your Cart is Empty
There was an error with PayPal
Click here to try again
Thank you for your business!
You should be receiving an order confirmation from Paypal shortly.
Exit Shopping Cart
Rev. Dr. Delesslyn A. Kennebrew, J.D., M.Div.
Visionary Strategist Faithful Innovator Inspirational Essayist
Salvation and Stilettos Blog
| | |
| --- | --- |
| Posted on October 29, 2016 at 1:19 AM | |
Greetings!
BlogFam,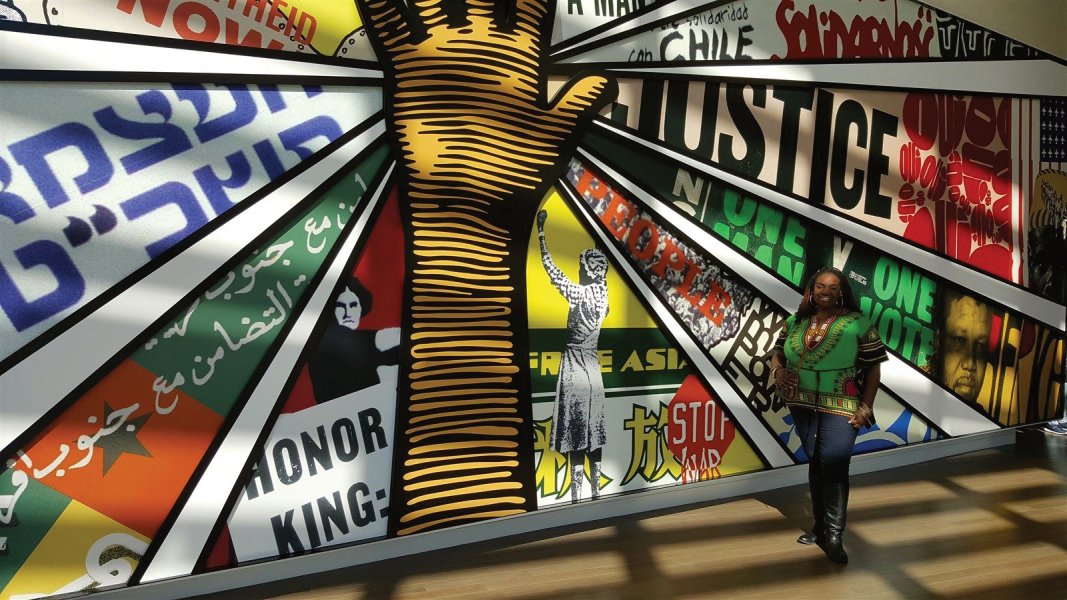 Today, I  visited the National Center for Civil and Human Rights in Atlanta, GA.  Can we just pause right here? I literally took a deep breath after writing that first sentence because of all the emotions I felt in response to the images  I saw that continue to cause a deep wrestling and restlessness within.  Unfortunately,  as I reflected earlier today while walking through each exhibit, I was reminded, yet again, how I will never understand how anyone can have so much hatred in their hearts for another human being. I am also painfully aware of how many of the same attitudes and actions of those who carry such hatred are still among us today.  As I listened to the recordings and watched the videos and read the captions under the pictures, I saw and I heard so many words that could be apart of a 2016 commentary on any issue of social justice that is still an issue today.  For example, as I perused the Rev. Dr. Martin Luther King, Jr. Collection of writings,  I found this opening statement of an article by Dr. King, entitiled, "Nonviolence and Racial Justice," written in the 1958 issue of The Friends Journal, a Quaker Weekly:
It is impossible to look out into the wide arena of American life without noticing  a real crisis in race relations. 
His 1958 observation could be the opening statement of any reflection on the same topic in 2016. And the truth is that you do not have to only look at American life. The center allows visitors a glimpse of the "real crisis" around the world regarding human rights. And whether one admits it or not, the truth is that we have a global, international, national, regional, statewide, county/parish, local, neighborhood, down your street, and even in your house, heart problem.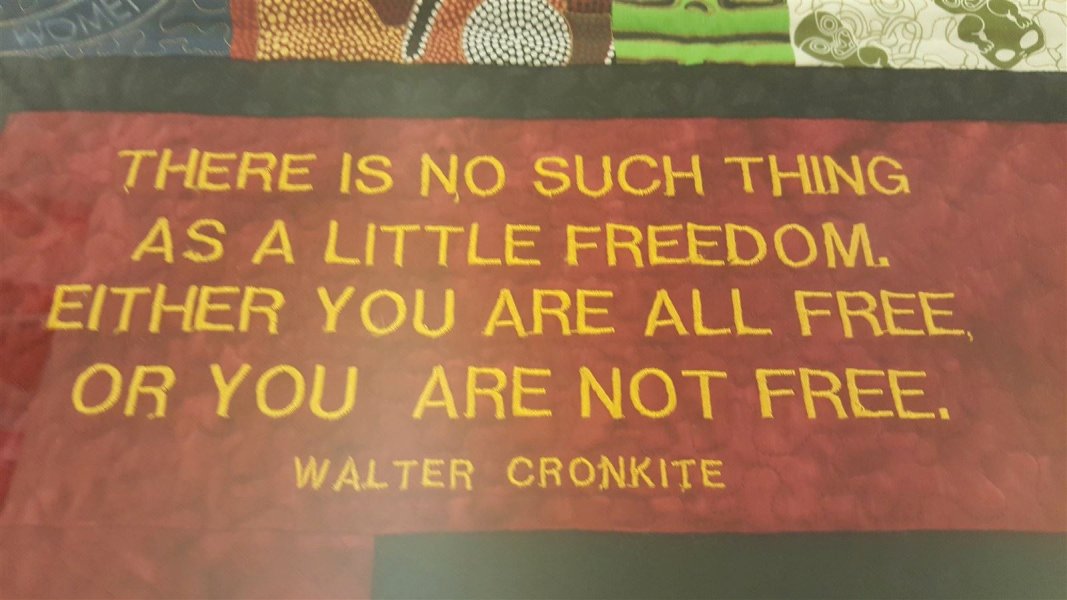 Heart problems evidenced by the senseless murders, endless insults, ruthless racism, careless posturing of greedy men and women who operate out of seemingly bottomless heart pits of hatred to promote injustice, fear, and economic and physical slavery around the world.
It is a sad commentary on the world that human beings can be so heartless.  It is sad and discouraging and overwhelming and angering to be a witness to the brokenness of our whole world. 
BUT.
GOD.
 Friends, as I walked through this center, as deeply grieved as I was, a question arose within: In what ways does the church perpetuate a blatant disregard for human rights?
The sad truth is that the answer is... IN EVERY WAY.  I do not recall one issue that I read about today that the church universal has not stood on the opposite side of love.  Think about it. Think about any social justice issue, or broader yet, any human rights issue* and I  bet all of us church folks can name at least one issue that we have chosen to be discriminating,  divisive, stubbornly  refusing to shift or at the very least show compassion for others who are the least of these enduring violations to their rights and humanity.   
Sometimes,  well, many times, I wish that  people would recall that JESUS said the GREATEST commandment is to LOVE.  And LOVE supercedes your doctrines, your shallow theological claims passed down from generation to generation,  and   even how you "feel" on a good or bad day.  LOVE is the ideal and very real solution to the heart problems of today.  If we, the church universal, would just OBEY those two greatest commandments, I can only imagine how the world could be a better place. 
Until then, I am not ashamed to say that my FAITH in God is my eternal hope and daily inspiration to surrender my heart to LOVE and pray that my actions follow. What about you?
GO LOVE SOMEBODY.... TODAY!
Blessings,  Glory, and Sunshine!
Delesslyn
*P.S. - FYI... THE 30 UNIVERSAL HUMAN RIGHTS... (http://www.un.org/en/universal-declaration-human-rights/)
Article 1 Right to Equality
Article 2 Freedom from Discrimination
Article 3 Right to Life, Liberty, Personal Security
Article 4 Freedom from Slavery
Article 5 Freedom from Torture and Degrading Treatment
Article 6 Right to Recognition as a Person before the Law
Article 7 Right to Equality before the Law
Article 8 Right to Remedy by Competent Tribunal
Article 9 Freedom from Arbitrary Arrest and Exile
Article 10 Right to Fair Public Hearing
Article 11 Right to be Considered Innocent until Proven Guilty
Article 12 Freedom from Interference with Privacy, Family, Home and Correspondence
Article 13 Right to Free Movement in and out of the Country
Article 14 Right to Asylum in other Countries from Persecution
Article 15 Right to a Nationality and the Freedom to Change It
Article 16 Right to Marriage and Family
Article 17 Right to Own Property
Article 18 Freedom of Belief and Religion
Article 19 Freedom of Opinion and Information
Article 20 Right of Peaceful Assembly and Association
Article 21 Right to Participate in Government and in Free Elections
Article 22 Right to Social Security
Article 23 Right to Desirable Work and to Join Trade Unions
Article 24 Right to Rest and Leisure
Article 25 Right to Adequate Living Standard
Article 26 Right to Education
Article 27 Right to Participate in the Cultural Life of Community
Article 28 Right to a Social Order that Articulates this Document
Article 29 Community Duties Essential to Free and Full Development
Article 30 Freedom from State or Personal Interference in the above Rights
Categories: #FREEFlowFriday, NOT SO RANDOM THOUGHTS, The KEY of LOVE, WWJD = What Would JUSTICE Do?
/