Shopping Cart
Your Cart is Empty
There was an error with PayPal
Click here to try again
Thank you for your business!
You should be receiving an order confirmation from Paypal shortly.
Exit Shopping Cart
Rev. Dr. Delesslyn A. Kennebrew, J.D., M.Div.
Visionary Strategist Faithful Innovator Inspirational Essayist
Salvation and Stilettos Blog
| | |
| --- | --- |
| Posted on April 28, 2016 at 10:26 AM | |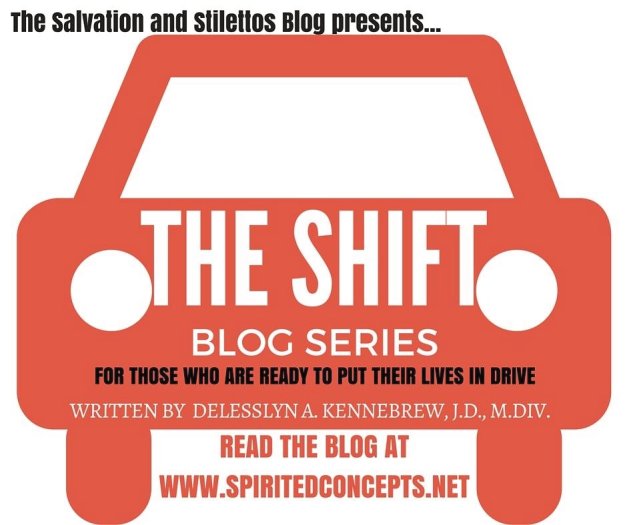 Greetings!
BlogFam, I am writing this blog the day after I received content approval for my final project toward the completion of the Doctor of Educational Ministry degree.  It feels good to come to an end of a chapter, to reach a goal that I set years ago, and to know that I did my very best throughout the entire program.  I am looking forward to graduation day in just a few weeks when I will receive my degree in hand.  While I know that this piece of paper may not mean much to you, for me, it represents so much more than the cost of the paper and the ink that will be on it.  It represents hope, passion, smiles, tears, long days, sleepless nights, way too many emails, new friendships, a strong support system, and faith in God.  It represents that "I can do ALL things through Christ, who gives me strength." [Philippians 4:13]  I know that the extent of my journey to earn this degree will not be explained on the degree itself, but I know in my heart what it really means.
There are so many things in life that we hold on to because of what they mean to us.  And while your life's reminders might not cost anymore than the piece of paper that will be used to reflect the degree I have earned, those precious documents, trinkets, knick knacks that you hold on to are a part of your ever evolving journey of life.  These things only represent the work and all the prayers it took to get you to a certain place.  But I also hope that they are gentle nudges that encourage you to keep moving forward, keep pressing on, keep dreaming, and keep believing.  These reminders are a way to document the journey and keep all things in perspective so that when life gets hard as it sometimes will, you will recall your own testimony and know that with God ALL things are truly possible.
Friends, as you prepare for the shift in your life, you need some documentation.  We all need it.  Think about it.  If you are going to drive anywhere in your car, there are certain things that you must have with you, certain forms of documentation that the law requires all drivers to have.  These items include a drivers' license, auto insurance, and tags and title to the vehicle.  The drivers license indicates that you have offered valid forms of identification and passed all of the necessary tests to qualify you to drive.  Auto insurance implies that you have taken steps to cover any future accidents caused by you or maybe even another motorist.  It is a way to protect people from the financial devastation that can come after an accident.  The tag and title of a vehicle validates ownership, residency, and registration.  So, if anyone is driving without any of these forms of documentation, a drivers' license, auto insurance, or tag and title, then they are driving illegally.  You must have all of these things to qualify as a legal driver.  Now sometimes, your documentation might need to be updated due to expiration dates or new laws or because you have moved, but you still must have all of these things to be considered a driver in good standing.   
BlogFam, as servants of the Most High, what would you say is the best documentation of your witness in this world?  What documentation do you carry with you at all times that indicates that you are a child of God? What forms of i.d. do you carry that you need to let go for the sake of your witness in the earth?  Can we see through your life your identity as a follower of Jesus Christ? Have you connected with your Creator in such a way that when accidents do happen, you have divine insurance?  Is your heart in a position to reflect that the Master has taken residence therein and your surrender to him indicates that your name is registered in the Lamb's Book of Life?  Perhaps you need to answer these questions before blaming the enemy for pulling you over, slowing you down, or causing the "accidents" in your life.  Have you ever considered that the enemy may not have been clear whose side of the road you were really on?
It is time for a shift.  There are so many things in life that we hold on to because of what they mean to us. These documents, trinkets, and knick knacks are a part of our ever evolving journey of life.  But at the end of the day.... dare I say, at the end of our lives, I pray that our testimony will be: Yes, everything else is worthless when compared with the infinite value of knowing Christ Jesus my Lord. For his sake I have discarded everything else, counting it all as garbage, so that I could gain Christ. [Philippians 3:8]  I pray that with all of your life's reminders that you know you serve an AWESOME God, and that God has equipped and qualified you to be all that God is calling for you to be.  May you be reminded of how far you have come, be encouraged to keep going on, and always carry a valid i.d. in the Holy Ghost!  
TO GOD BE THE GLORY!
GOD LOVES YOU and I DO TOO!
Blessings, Glory, and Sunshine,
Delesslyn
Categories: #TheSHIFT
/