Shopping Cart
Your Cart is Empty
There was an error with PayPal
Click here to try again
Thank you for your business!
You should be receiving an order confirmation from Paypal shortly.
Exit Shopping Cart
Rev. Dr. Delesslyn A. Kennebrew, J.D., M.Div.
Visionary Strategist Faithful Innovator Inspirational Essayist
Salvation and Stilettos Blog
| | |
| --- | --- |
| Posted on June 22, 2012 at 8:44 AM | |
Right Place, Right Time, Right Company, Right Line
Psalm 91:1-2
Living in the Most High's shelter,
camping in the Almighty's shade,
I say to the Lord, "You are my refuge, my stronghold!
You are my God—the one I trust!"
Greetings!
BlogFam, when you need God's blessed assurance as you move on, you must do a personal check up along the way.  You need to ask yourself the following questions:
AM I IN THE RIGHT PLACE?
It is time for you to look around.  What do you see?  Is the place that you stand a place of hope and healing?  Is it a place where you can be yourself without apology?  Is it a place which allows for your growth and maturity?   Will you be better having stepped into this place or would it be better for you to simply walk by this place to another and a better place for you?
These are serious questions.  The psalmists states that he was LIVING in the Most High's shelter, CAMPING in the Almighty's shade.  Where are you living?  Where are you camping?  A few years ago, Karen Clark Sheard recorded a song with her daughter, Kierra Sheard which stated: The safest place in the whole wide world is IN the will of God.  So, when I refer to the place, I am not simply or literally referring to the physical location at which you find yourself, although that place is of consequence.  But I am primarily referring to your place in the will of God.
LIVING and CAMPING are two different things.  When we think about the places where we live, we think of a permanent living situation.  This the address that we receive our mail, list on applications, and sleep most nights.  Where we live is where we store our belongings, invite our company, raise our children, and pay our bills.  Where we live should be the place where we find stability, tranquility, and security.  We should take this seriously, physically and we must take this seriously spiritually. 
BlogFam, are you in the right place in your relationship with God, on your journey with God?  This is a question that only you can answer.  God knows and others might think that they know that about you, but we can be fooled.  So at least be honest with yourself.  Are YOU in the right place?  Have you accepted Jesus as your Saviour?  Are you striving to live a life pleasing to God? 
I know that it is not often that we are asked foundational questions about our relationship with the Holy One.  Yet, it is this ONE relationship that can influence EVERY aspect of our living situation. 
And I know at this point, some of you are thinking, well, I may not have taken up a permanent residence yet, but I have been camping out at the church – camping out at Bible Study – Camping out at choir rehearsal – Camping out at places where I believe God is.  This is interesting and it is a common reality because there are so many people who want the blessings of living in a particular place but do not want to also own the responsibilities of that place physically OR spiritually.  In other words, some of my BlogFam want to experience the permanent satisfaction of living in the presence of the Lord without making a commitment beyond camping out when they are in need, troubled, scared, perplexed, or lonely.  And to you I invite you to seek a permanent residence in the presence of the Most High. 
Furthermore, to those who are LIVING in the shelter of the Most High BUT you have found yourself in transition during this process of moving on and you know that you are headed in the right direction for your life, BUT you need a temporary place to lay your rest, relax, regroup, reconfigure, get revived or be renewed, I hope that you will find yourself CAMPING in the Almighty's shade.
IS IT THE RIGHT TIME?
My sistas and brothas, is it the RIGHT TIME to live or to camp in the presence of God?  OR are you waiting for another time?  As you are in the midst of transition in your personal, professional, social or familial life, I pray that you are super-sensitive to the timing of God.  I know that we discussed this a few posts ago but I do think that it bears repeating.  This is not the time to be confused about the seasons of God.   You need to know what time it is so that you will know what assignment needs to be on your agenda so that your agenda will match God's agenda and you will be in harmony with your Creator.  Friends, now is to the time for you to be clueless.  That is not cute and it is not right!  Now is not the time for you to be confused or wandering without direction.  Now is not the time for you to not be at peace with God about what time it is.  Now, PLEASE BE MINDFUL, I did not say that this time would be overflowing with milk and honey for your prosperity is not necessarily  the singular greatest clue that you are in the right place at the right time.  However, I am saying that the peace of mind, the kind of peace that surpasses all understanding, should be your guide as to whether your timing is off or right on point.
BlogFam, is this the RIGHT TIME?  Pray.  Let the PEACE of God be your time piece and trust God to handle everything else concerning you at this time.
AM I IN THE COMPANY OF THE RIGHT PEOPLE?
Since we were children, we have always been warned about the company we keep.  Well, this admonition is just as important, if not more important than it was then.  Friends, this Psalmist is clear about the relationship that he has with the Most High, the Almighty One.  He is in the presence of God – living and camping in the presence of God.  And this is highly significant for reasons we have already alluded to; however, you must be able to discern whether or not you are also in the presence of godly people, men and women who are also striving to be all that they can be in the service of the Kingdom of God as they fulfill God's purpose for their life.  As you evaluate the company you keep, are you flying with the eagles or flapping with chickens?  Are you soaring with eagles or squawking with chickens?  Are you rising with eagles are roosting with chickens?  Are YOU in the company of the right people?
It is so true.  The company you keep is a reflection of you, your values, your reputation, your character, and your ambitions.  I have met many people whom I have had to leave right where I left them.  I have met some people who were helpful for a season but at the end of their season in my life, we went our separate ways.  I have met very few people who are lifetime connections that are themselves striving for excellence in everything they do and say.  Even if you have ONE good friend who loves the Lord with all of their heart, mind, soul, and strength, and who will hold you accountable for the things that God has ordained for you to do without jealously blocking or foolishly jeopardizing your progress, then you are truly blessed. 
And DO NOT BE FOOLED!  Just because people are saved, sanctified, and filled with the Holy host, it does not mean that your life must be connected to theirs.  You must ask the Lord to help you discern the right people to whom you need to be connected.  Being in the wrong company will waste your time, squander your treasure, abuse your talent, and break down your temple.  You must get in the company of the right people, right now!
HAVE I SAID THE RIGHT LINES?
Lastly, you must talk the talk to match your walk!
I say to the Lord, "You are my refuge, my stronghold!
You are my God—the one I trust!"
BlogFam, proverbs and other passages advise us on the use of our tongues as we speak the words we choose to speak.  Your tongue is a powerful weapon in your moving on to this next season.  Your word is your bond and it will bind you to whatever you speak into your own life so WATCH your tongue!  Do not be cavalier in your conversations.  You do not need to be wasting your time cleaning up the messes you make with your verbal vomit!  You need to speak the words that God has spoken and watch that what God will create through you will be good. 
The first thing we must all do is acknowledge God in our conversations.  In other words, if you are about to have or are in the midst of a conversation with anyone, you need to honestly consider whether this conversation will be to your advantage or disadvantage as it relates to your journey to realizing your dreams and fulfilling God's purpose.  If this conversation or this conversation partner is not helpful, then speak your peace and bite your tongue and move right on.
PLEASE BE CLEAR that everyone is NOT waiting for you to speak and everyone does not need to hear what you have to say.  So make every effort to be intentional with every word that proceeds out of your mouth.  I know that this can be hard and that it takes work and you are not used to filtering yourself in this way, but because words are so powerful, you cannot afford to release or receive any kind of words into your life or spirit.  AND I will take it one step further – especially for my BlogFam who are a little slow about opening their Bible to read the words on its pages.  In other words, be mindful of the conversations you read on Facebook and on Twitter, the headlines at the checkout counter, and the internet newsfeeds as well.  The same principle applies in those situations as well.  The words you hear and the words your read can have a tremendous impact on your progress or lack thereof.
BlogFam, Are you in the RIGHT PLACE? 
Is this the RIGHT TIME? 
Are you in the company of the RIGHT PEOPLE? 
Have you spoken the RIGHT LINES?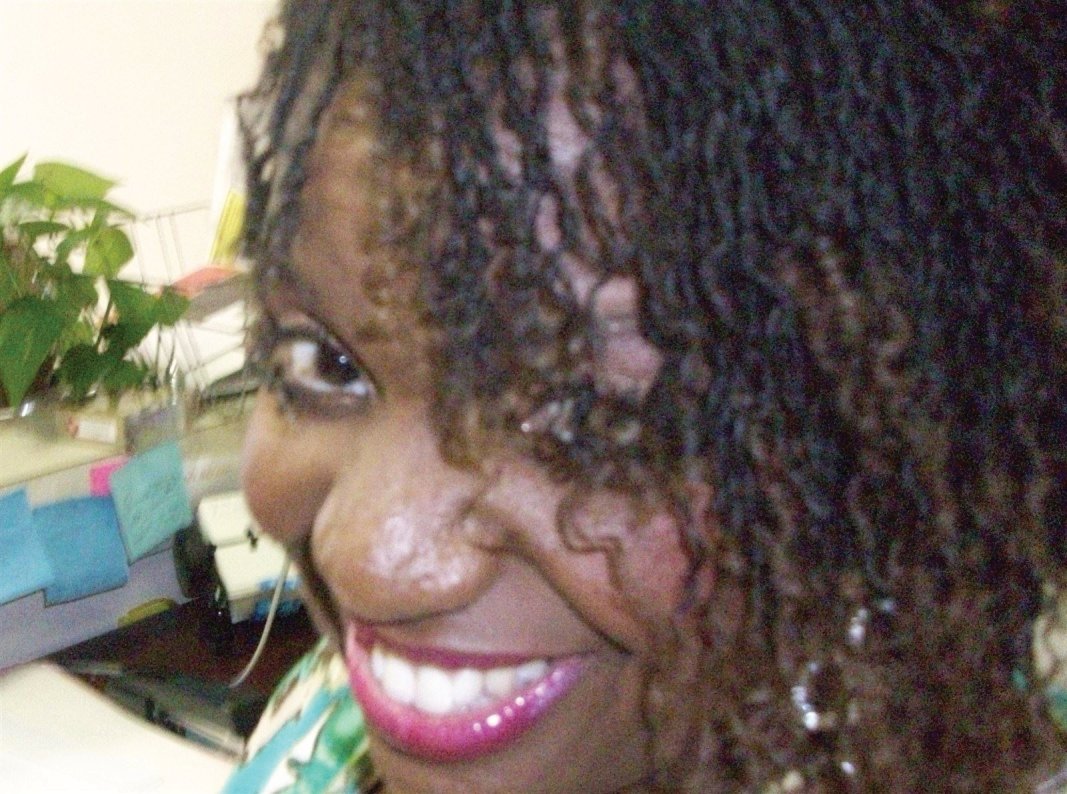 God Loves You and I do too!
Delesslyn
Twitter - @AudraSunshine; @SpiritedConcept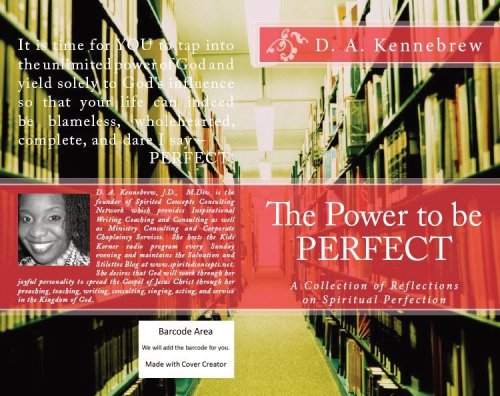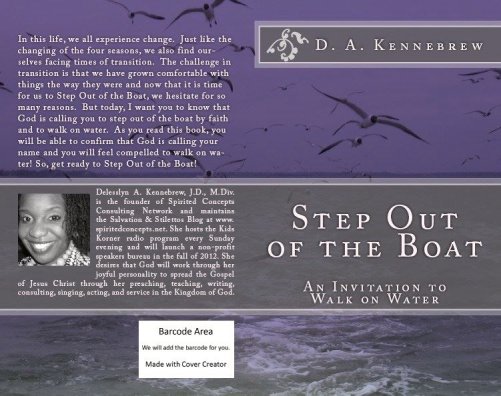 P.S. - BlogFam, I NEED your prayers and support - KIDS KORNER Radio program - It is a moment to spotlight the children and youth [and youth ministers] of our community! PLEASE tune in ONLINE at http://www.wigoam.com at 5:15pm EVERY SUNDAY AND let me know you are listening!!! Also, VISIT us at www.facebook.com/kidskornerradio OR send us an EMAIL at

[email protected]

if you have any suggestions for guests, topics, or would like to be a sponsor! [sponsorships are only $25]
I WRITE by Faith and NOT by Sight...
Categories: None
/