Shopping Cart
Your Cart is Empty
There was an error with PayPal
Click here to try again
Thank you for your business!
You should be receiving an order confirmation from Paypal shortly.
Exit Shopping Cart
Rev. Dr. Delesslyn A. Kennebrew, J.D., M.Div.
Visionary Strategist Faithful Innovator Inspirational Essayist
Salvation and Stilettos Blog
| | |
| --- | --- |
| Posted on June 19, 2012 at 6:33 AM | |
ON THE EIGHTH DAY:  SPIRITUAL KEYS TO MOVING ON… REVIEW!
Romans 8
Click Logo to LISTEN NOW!
Greetings!
BlogFam, As we bring this series to a close, I just wanted to compile the list of Spiritual Keys for us to review...
Romans 8:1-2 - As you prepare to move on from whoever or whatever to wherever your next step will take you, you inevitably must be prepared to tell whoever or whatever you are leaving behind that IT is over and IT no longer has a hold on you. 
Romans 8:3-4 - When it is time to move on, you must do so empowered by the reality that what you are leaving behind is POWER-LESS to destroy to disrupt, distract, and discontinue your journey toward your pre-destined victory in Jesus Christ our Lord! 
Romans 8:5-8 - As you prepare to move on, I pray that you would take inventory of YOUR MIND.  I pray that you would ask our God to transform you by the renewing of YOUR MIND.  YOUR mind is a terrible thing to waste!
Romans 8:9-11 -   When you are preparing to move on, there are a few basic, non-negotiable and unavoidable details that you must know in order to have a successful move.  A few of those details include, but are not at all limited to, the time you will move, the date you will move, and the destination of your move.   
Romans 8:12–17 -  When it is time to move on, we must be convincingly clear with ourselves and with others about our primary obligation and identification at this time of transition.  I pray that you would walk in the godly confidence that you are indeed a CHILD OF GOD and that you would make it your highest priority to be led by the Spirit of God! 
Romans 8:18 - When it is time to move on, there will be brief moments along your journey forward when you will ask yourself is IT worth it?  In your current or at your next pit stop, keep this verse in mind and while you are asking yourself a bunch of questions, ask yourself this ONE question:  Do I consider that my present sufferings are not worth comparing with the GLORY that WILL be revealed in me?  The answer is YES or NO. 
My sistas and brothas, do not let your pit stop be in vain.  Learn what you need to learn.  Gain what you need to gain.  Drop off what you need to drop off.  And by all means, MOVE ON toward the glory of God that will be revealed in you!  
Three Post Series within a Series – Romans 8:19 - 25
Romans 8:19 – The World is WAITING on YOU! Friends, when it is time for you to move, the world will be watching to see and waiting to hear your witness as one who moves on as a child of God. 
Romans 8:20-21 – The World is FRUSTRATED because of YOU!  When it is time to move, you will encounter frustration by those from whom you are separating, but most especially by those to whom you will be going.  When it is time for you to move, those to whom you are currently connected will experience the frustration of having to adjust their lives void of your presence.  when it is time to move on, the people of your past, in particular those who are inconsequential to your future, can no longer be given permission to dictate the details of this new season. 

Those who have been waiting, whether you know it or not, are frustrated because they have been waiting on YOU to say YES, by faith.  Do you not realize that YOU are the answer to somebody's prayers and when you delay the moves of God in your life because you are scared or because your current relationships do not agree with your move or because your lack of faith in God's ability to do God's work through you, that you, are frustrating the hope of those whose change has been a long time coming? 
Romans 8:22-25 – The world is GROANING because of YOU, GOD! When it is time to move on, we must rely on the enduring hope that an even greater move is to come and the move in this present day is preparing us for that greater move that we will see one day.  And until that day, we wait patiently for it.  We must wait on God to move and our hope lies in the truth that God WILL move.  But until that day, HOLD YOUR HOPE, BlogFam, and wait patiently for it.  The best, YOUR best, God's best is yet to come…
Romans 8:26-27 -  When it is time to move on, you will have moments when you will find yourself speechless and the Great Intercessor will whisper words of life and love into your spirit and on your behalf at the throne of God.  In our weakness, there is a power that rests inside of us that will proclaim good news, healing, deliverance, prosperity, peace, and power on our behalf.  Let us trust the Spirit to pray in and through us now when we are strong but most especially when we become weak somehow knowing that when we are weak, we are strong.  For God's grace is sufficient for YOU and God's power is made perfect in your weakness!  
Romans 8:28-30 - When it is time for you to move on, God will work in all things for your good.  All things do work together for our good AND I also believe that God is working good in all things on my behalf.  This is ALL about having faith that simply because you love God, God will work in all things for your good.  Period.  God has created YOU, called YOU, justified YOU, and glorified YOU and YOU are the good thing that our God is working good within and without.  AND in this next move, God's goodness to us is working on our behalf in the love that we now show to God first, to ourselves and to our neighbors.
Romans 8:31 - When it is time for you to move on, there are some conversations that must cease and certain conversation partners whose season has come to an end.  I have grown to the place where there are certain conversations that will NOT happen on topics that are not up for discussion and with people whose ideas and opinions do not deserve my attention.  Let GOD guide your every conversation and let God determine the status of every conversation partner.  God is for You but you must surrender your will and your conversation to ONLY what God is for.  YOU can do this!  YOU are ready!  It is YOUR time!  Just keep your mouth in check and YOU will be fine!
Romans 8:32 - When it is time to move on, you must never forget the ONE who has created you for this opportunity and created this opportunity for you.   
Romans 3:33-34 - When it is time to move on, you will not move forward without some opposition.
Romans 8:35-39 - when it is time to move on, you must walk in victory and in love.  
This concludes our - ON THE EIGHTH DAY:  SPIRITUAL KEYS TO MOVING ON… REVIEW!
BlogFam, I am praying for you in this next move of God in your life!  I pray that these few nuggets of wisdom will aid you in your journey in your Eighth Day.  I pray that these keys have and/or will unlock spiritual and practical truths that will aid you in your move.  And I pray, that by all means, as you are led by the Holy Spirit of God, that you will KEEP MOVING ON!!!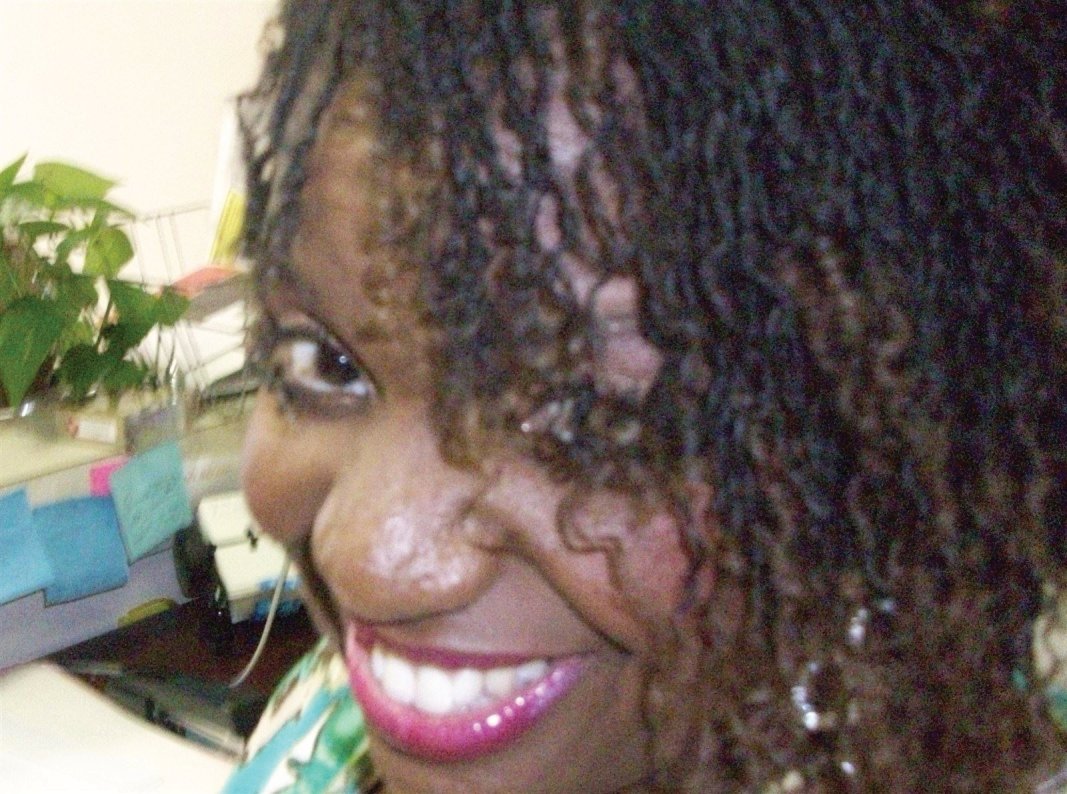 God Loves You and I do too!
Delesslyn
Twitter - @AudraSunshine; @SpiritedConcept

P.S. - BlogFam, I NEED your prayers and support - KIDS KORNER Radio program - It is a moment to spotlight the children and youth [and youth ministers] of our community! PLEASE tune in ONLINE at http://www.wigoam.com at 5:15pm EVERY SUNDAY AND let me know you are listening!!! Also, VISIT us at www.facebook.com/kidskornerradio OR shoot us an EMAIL at

[email protected]

if you have any suggestions for guests, topics, or would like to be a sponsor! [sponsorships are only $25]
I WRITE by Faith and NOT by Sight...
Categories: None
/