Shopping Cart
Your Cart is Empty
There was an error with PayPal
Click here to try again
Thank you for your business!
You should be receiving an order confirmation from Paypal shortly.
Exit Shopping Cart
Rev. Dr. Delesslyn A. Kennebrew, J.D., M.Div.
Visionary Strategist Faithful Innovator Inspirational Essayist
Salvation and Stilettos Blog
BENEDICTIONS
[Introduction Part 2]
Numbers 6:24-26
The Lord bless thee, and keep thee: The Lord make his face shine upon thee, and be gracious unto thee:  The Lord lift up his countenance upon thee, and give thee peace.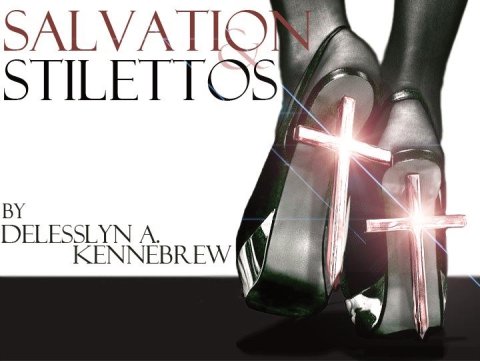 Greetings!
BlogFam, on today, I had a moment.  I had a very special moment.  I had a moment that was unexpected yet necessary.  I had a moment that I will never forget and a moment that for which I will forever be grateful.  I had lunch with two sister friends of mine.  They invited me to lunch because they were fully aware of my next step in answering God's call upon my life.  We had great conversation, a tasty lunch, they picked up the tab and gave me a card with money and a message.  It was very thoughtful and so genuine. I am/was so grateful to them for thinking of me in this way. 

As we were preparing to leave, I was gathering my things and one of my sister friends said – Wait!  We must do a sending forth!  We must speak words of blessings upon your life as you enter this new chapter.  And so right there in the restaurant, we held hands and they spoke God's richest blessings over my life.  It was such a powerful and special moment for me.  BlogFam,  I had a moment.  We shared this moment.  It was a God moment.
There are twenty-five days, including today, left in the month of July and in light of my blog post on yesterday (Saying Goodbye…A Personal Testimony), I think it is highly appropriate that we reflect upon the words we nonchalantly pronounce at the end of our weekly worship services -  The Benediction.  I know that some of you rush to the door to beat the traffic, to pick up your child from the nursery, to avoid that fellow parishioner you cannot stand, or perhaps you just do not want to be bothered because church ran over the time you expected it to end and you have other things to do.  Some of you have missed the Benediction so many times, it really is not a big deal to you to hear it or to receive it spoken over your life.  And you could NOT be so far from the TRUTH!
The word benediction means to say good, to voice good thoughts, to pronounce.  Benediction is an utterance of good wishes, a form of blessing pronounced at the close of divine service.  A benediction is a short, concise statement given in the Bible in the form of a petition, an assurance, a promise or principle.  It represents a joyful, unifying call to faith, patience, and practice for the faithful, based on the Certainty, divine Principle, God.  It voices images of protection, or comfort, or abundance, or some other word of assurance.  And today, my sister friends pronounced a benediction over my life as they sent me forth.  I pray that the Lord blesses them a hundred-fold for how they blessed me on today.
And to the rest of my BlogFam, I pray that you would begin to be mindful of the words you speak at the end of any situation or circumstance.  I pray that over the next few weeks you would grow to appreciate the significance of benedictions, not only in worship, but in your own life as you prepare to transition to your next. I pray that you would select a benediction from the scriptures we will share or create your own.  I pray that you would utter good wishes to your family and friends who are leaving your presence.  I pray that you would celebrate the blessings spoken over and into your life.
This is my benediction for YOU today –
The Lord bless thee, and keep thee: The Lord make his face shine upon thee, and be gracious unto thee:  The Lord lift up his countenance upon thee, and give thee peace. 

[Numbers 6:24-26]
This is my prayer.
And it is so.
THANK YOU LORD FOR BENEDICTIONS!
Delesslyn
Twitter - @AudraSunshine; @SpiritedConcept

P.S. - BlogFam, I NEED your prayers and support - KIDS KORNER Radio program - It is a moment to spotlight the children and youth [and youth ministers] of our community! PLEASE tune in ONLINE at http://www.wigoam.com at 5:15pm EVERY SUNDAY AND let me know you are listening!!! Also, VISIT us at www.facebook.com/kidskornerradio OR send us an EMAIL at

[email protected]

if you have any suggestions for guests, topics, or would like to be a sponsor! [sponsorships are only $25]
I WRITE by Faith and NOT by Sight...
/