Shopping Cart
Your Cart is Empty
There was an error with PayPal
Click here to try again
Thank you for your business!
You should be receiving an order confirmation from Paypal shortly.
Exit Shopping Cart
Rev. Dr. Delesslyn A. Kennebrew, J.D., M.Div.
Visionary Strategist Faithful Innovator Inspirational Essayist
Salvation and Stilettos Blog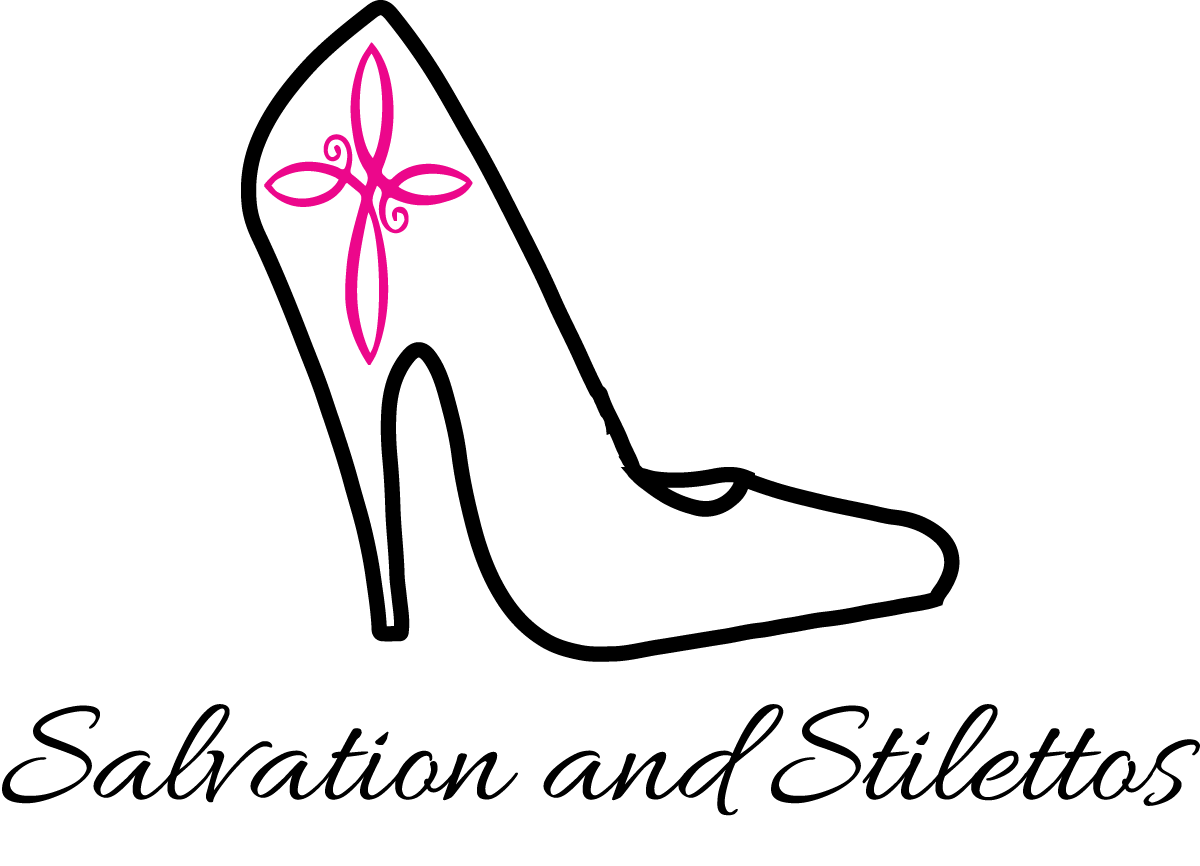 Greetings!!!
Great Day to YOU!
BlogFam, we are starting over.  Why?  Simply because it is time to do so.  So much has transpired in my own life since I last blogged at the beginning of this year.  I have had time to pray and think about how we are to move forward together.  It has been a season of re-imagination and transition.  It has been a blessed and at times stressful season but everything has been necessary.  So, today, I feel compelled to tell you that we are starting over.
When I began this blog almost seven years and over 400 blog posts ago, I did so because I had recently experienced an employment transition in my life and needed an outlet to encourage myself and hopefully inspire others.  And honestly, today, I write for the same reason and for so much more.  Yes, I still write to encourage myself.  Yes, I still write to inspire you.  But today, I also write because I feel called and deeply compelled to write words that touch the hearts of women and call them to a higher standard of life and leadership.  It is my desire to see women of all ages and at all stages of life, lead well.  
So, now, I am writing with the specific focus on women who love the Lord and choose to be led by the Holy Spirit to live their best life while leading in various arenas within the church and beyond.
BlogFam, WELCOME BACK to those who have journeyed with me throughout the years and WELCOME to those who are new to the journey as it is now.  I am so very glad that YOU are here!
THANK YOU for your love, support, patience, and flexibility!
Blessings, Glory, and Sunshine!
Delesslyn
Twitter @AudraSunshine
IG @AudraSunshine1
#TheAffirmation: The Introduction
Greetings!
BlogFam, TODAY is a NEW day!  A day that I have never seen before and I am more determined than ever to make the MOST of today and everyday after today!  I know that you might be wondering what brought this on and so I will share with you a little bit of the SHIFT that has taken place in me.
As you know, I have been writing this blog since December 2011.  It really has been a complete JOY to write and to engage God's Word in this space.  I love to write and this platform to do so is life-giving for me and prayerfully to those who join me in this space to read and comment on what I have written.  
Over the last two years, so much has happened, some of which I have shared, most of which, I have not because I have been very intentional in making this space a place where people can come to be inspired and challenged by the Word of God.  I will not abandon that emphasis; however, one conversation and one convention that I have experienced recently has compelled me to SHIFT in this next season.
The Conversation - I attended the Southern Christian Writers Conference on the first weekend of June 2014.  I was re-energized in so many ways regarding my writing.  I will not go into every detail but I will share with you one question that I was asked.  At lunch on the final day, I was sitting with a Literary Agent seeking advice and gleaning from her numerous years of experience and success.  She asked me a question.  She asked me this: Whose voice do YOU think is missing?  And almost immediately, I answered, "MY VOICE... and the voice of young adult African American women who are believers in Jesus Christ but who are growing in their faith and knowledge of Him while facing life's challenges and changes."  
I have to tell you this.  The lock screen on my phone is a picture of just a few of the leading women Bible teachers of today... Beth Moore, Priscilla Shirer, Christine Caine, Sheila Walsh, and one or two more.  It did not take me long to answer her question because while I am inspired by the Word of God taught by these women, my face, my voice, my friends are missing from the content, the illustrations, and the perspectives of these women.  And NO I am not saying that I represent every African American woman or every young adult woman.  But I am saying that the most prominent teaching and preaching voices on the landscape - and maybe even on the horizon - do not speak well for me or for many of the young women I know.
The Convention - On the last weekend of June 2014, I attended the Quadrennial Assembly of the Christian Church (Disciples of Christ).  I was invited to facilitate a workshop there and I was very prepared to lead it but I was NOT expecting what happened for me as I participated in this gathering.  I had been on a 21 day fast leading up to the Quadrennial, fasting and praying that the Lord would prepare me as I led this workshop and to keep me focused and grounded as I walked through the various changes I was witnessing at home in Memphis.  So, when I arrived in Atlanta, GA, my Spirit was just OPEN to hearing and seeing something I had never heard or seen before but would bless me without a doubt.  And then, on the first night of Worship, I was in a room full of women from all over the world who gather every 4 years for a "revival" of righteousness and justice and service.  I saw the intentionality of the worship to include many different faces and voices.  I heard an inspiring word from the General Minister and President of the denomination, Rev. Dr. Sharon Watkins.  And I felt at home in this space, amongst these women.  I was so excited to be there and I was ready to learn and to grow and to get connected.  I returned to Memphis, TN with a new sense of commitment and personal conviction to the larger ideals of the Christian Church (Disciples of Christ).  
The conversation and the convention, together, have caused me to SHIFT...without apology or apprehension. I know that I am different.  I know that I have been changed.  I know that I am at peace.  
Therefore, I am shifting my blog, just a little.  I am NOT changing the name but I am NOW targeting women, who, like me, are believers in Jesus Christ but who are growing in their faith and knowledge of Him while facing life's challenges and changes.... AND I will begin this NEW series by reflecting on the Affirmation of Faith I repeat every Sunday...
As members of the Christian Church,
   We confess that Jesus is the Christ,
   the Son of the living God,
   and proclaim him Lord and Savior of the world.
In Christ's name and by his grace
   we accept our mission of witness
   and service to all people.
We rejoice in God,
   maker of heaven and earth,
   and in God's covenant of love
   which binds us to God and to one another.
Through baptism into Christ
   we enter into newness of life
   and are made one with the whole people of God.
In the communion of the Holy Spirit
   we are joined together in discipleship
   and in obedience to Christ.
At the Table of the Lord
   we celebrate with thanksgiving
   the saving acts and presence of Christ.
Within the universal church
   we receive the gift of ministry
   and the light of scripture.
In the bonds of Christian faith
   we yield ourselves to God
   that we may serve the One
   whose kingdom has no end.
Blessing, glory, and honor
   be to God forever. Amen.
GOD LOVES YOU and I DO TOO!!!
Delesslyn
Twitter: @AudraSunshine
PLEASE TELL A FRIEND & PLEASE SUBSCRIBE!!!
***For More about the Christian Church (Disciples of Christ), PLEASE visit
www.disciples.org
THANK YOU BlogFam!
PRE-Birthday Celebration Post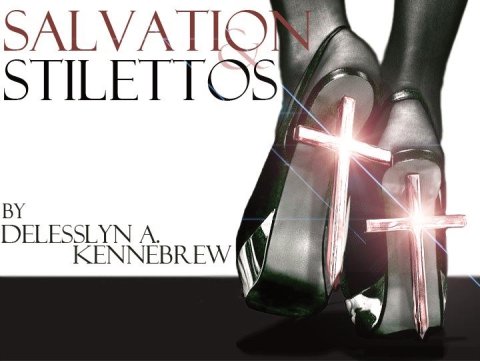 Colossians 3:17
And whatever you do, whether in word or deed, do it ALL in the name of the Lord Jesus, giving thanks to God the Father through him.
Greetings!
BlogFam,
This is a very special week for me!  This is actually the anniversary week of my blog!!! YES!  YES!  As of December 8, I will have been blogging for ONE YEAR!!!  I am very excited about that.  So much has happened in my life over this past year and I am sure that many of you can say the same.  I pray that the Salvation and Stilettos Blog has been an inspiration to you as we reflect on the words of Scripture together in this space. 
I know that this blog has been a lifeline for me in this year of transition.  It has been a gift from God to me, a way for me to stay connected to the Spirit and to be held accountable to the community.   I am so grateful for the gift to write and I look forward to the many ways our God will use my gift for His Glory in the Kingdom.
When I began my blog, it really was on a whim. I had not been thinking and planning to do a blog at all.  I had thought about blogging just because I had read so many others and I liked the idea of having a space on the internet to express one's thoughts at length without the limitation of 140 characters on Twitter and without the competition of being found in the Newsfeed on Facebook.  (Though, I do use both of those social networks to promote my blog J)  I was not seriously thinking about blogging until the day before I started the blog after being inspired by Oprah, of course.  LOL!  I wrote about it briefly in my introductory blog.  Please feel free to read it now!
I have completed a number of series over this last year and I have written nearly300 blog posts this year.  I am not sure about the exact number but I know it is well over 200 blog posts.  I am grateful to the Lord for the gift, the ability, and the opportunity to write and I look forward to writing even more.  Now, to help me celebrate this GREAT accomplishment, I am asking that you do TWO things:
1 – SUBSCRIBE to the Blog and
2 – SUGGEST Topics/Themes for me to write about in 2013. 
Will you PLEASE do that for me?  I would greatly appreciate it!!!
I will leave you with this…  My Ministry/Personal Motto is Colossians 3:17 –
And whatever you do, whether in word or deed, do it ALL in the name of the Lord Jesus, giving thanks to God the Father through him.
Friends, I do not know what your dreams/goals/plans for your life are but if you are not working toward them in some shape, form, or fashion, it is time for you to DO SOMETHING!  And as you DO whatever it is you want to do that fulfills the desires of your heart, I PRAY that you would strive to please the Lord in ALL that you DO in word and deed!  AND that you would be grateful to God for the opportunity to pursue your dreams/goals/plans!
BlogFam, THANK YOU for a WONDERFUL year of love, fellowship, discipleship in our online community and I am looking forward to another year of writing your daily spirited concept for the Salvation and Stilettos Blog!!!
GOD LOVES YOU AND I DO TOO!!!
Delesslyn
FOLLOW on Twitter @AudraSunshine @SpiritedConcept @MyVISIONFast
Give the GIFTS of Inspiration!!!
Click on Covers to Purchase NOW!!!
This work is licensed under the Creative Commons Attribution-NonCommercial-NoDerivs 3.0 Unported License. To view a copy of this license, visit
http://creativecommons.org/licenses/by-nc-nd/3.0/
or send a letter to Creative Commons, 444 Castro Street, Suite 900, Mountain View, California, 94041, USA.
Greetings!!!
Ladies and Gents,
You really do NOT know how excited I am to begin this blog!!!  I have read so many blogs through the years and even attempted to start my own in the past but needless to say, I did not follow through.  However, now, almost three years later, I am in a very different place.  I am at a place on my journey with God where nothing is more important to me than my FAITH in Hin through Jesus Christ.  So, the purpose of this blog is to share with you a glimpse of my journey as I daily embrace the gift of SALVATION as a woman, a preacher, an African American, a sister, a daughter, a friend ALL as I walk in the flyest STILETTOS I can afford to buy. LOL!  YES, as you will come to know, there are two things very near and dear to my heart - My FAITH and My SHOES!  So, hence the name of my blog, SALVATION & STILETTOS!
Let me tell you right now.  If you are looking for the latest gossip or commentary on things that happen in the news, this is NOT that place.  I do not intend to shock or insult or condemn.  I am writing because it brings me JOY and I hope in some small way to inspire and encourage you along your journey as I reflect on thoughtful qoutes or moving passages from what I believe to be the divine in Scripture and in me. 
Lastly, on yesterday, I was watching Dr. Oz as he interviewed Oprah Winfrey regarding her next chapter in life.  One thing he told her near the conclusion of the interview was this: "You are DEFIANT.  Meaning - you have the attitude that speaks: I AM WHO I AM AND I MAKE NO APOLOGIES FOR BEING WHO I AM!"  I LOVED that and I thought that was a high compliment and it is true to how I live my own life.
Ladies and Gents, WELCOME to SALVATION & STILETTOS and PLEASE come back again...
God LOVES You and I Do Too!!!
Delesslyn
Follow @AudraSunshine
/